Nice to meet you, I'm Davide and I work in the software creation and 360° programming business since 2005.
Actually I am also specialized in marketing automation. I develop automatic computer systems in order to help my customers to automize all processes in the best way and in the less amount of time possible.
My software empower my customers so they are able to focus only on their business without worrying about all the problems related to a huge amount of information processed daily.
So the question you are keeping to yourself is, who are you? it's hard to give you a question so I will let my products and software speak for me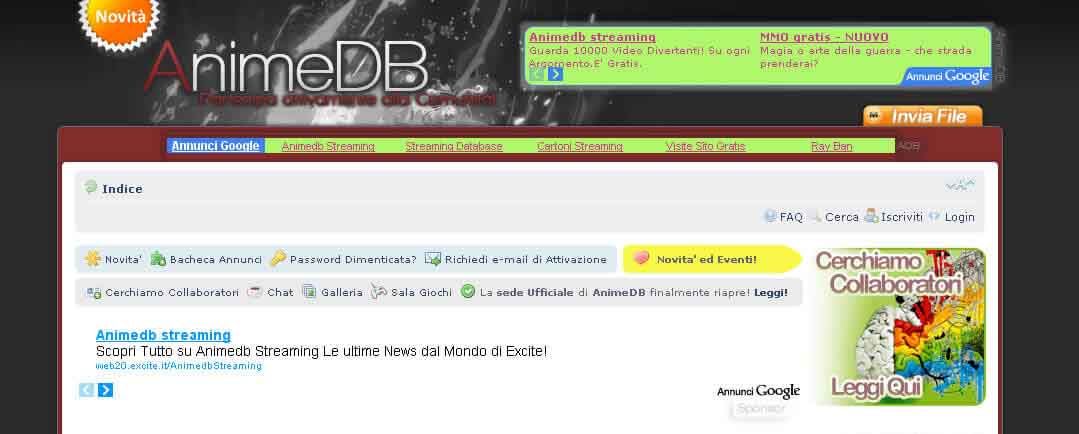 Case Studies

Everything begun as a joke: when I was 15 I was an admin of a community called Animedb (here comes from my alias Ratne)
Here I had the opportunity to know a lot of famous in the IT world ( Names ad Morpheus, Sion, Legend and a lot more ), all together we managed that big portal which reached the best ranks in Italy in no time. From managing this forum I begun to love and be passionate about information technology and developer world.
My task was to improve the releaser's job and everyone was giving his contribution.
Together we started to think how to replicate the contents and the systems on the platform.
The result was a replica of hosting online services In order to share in the less time possible what the releasers did.
From all of this I learned an important lesson: time was crucial in order to beat our competitors.
Time passes and people changes so the portal closed but my thirst of knowledge and my love for information technology world was so big that I decided to keep going this way. While I was studying and practicing I started practicing rowing, reaching important results in national ranks.

I start creating small websites for friends, colleagues and small companies.Here I started knowing the marketing business, the goals, the challenges even related to developing software. I started creating small implementations to help my customers to automate the data collection, to distribute them in the different platforms and put them to the right task.
In the 2011 I started the information technology university and I met Andrea, a guy who was an expert in marketing and programming language.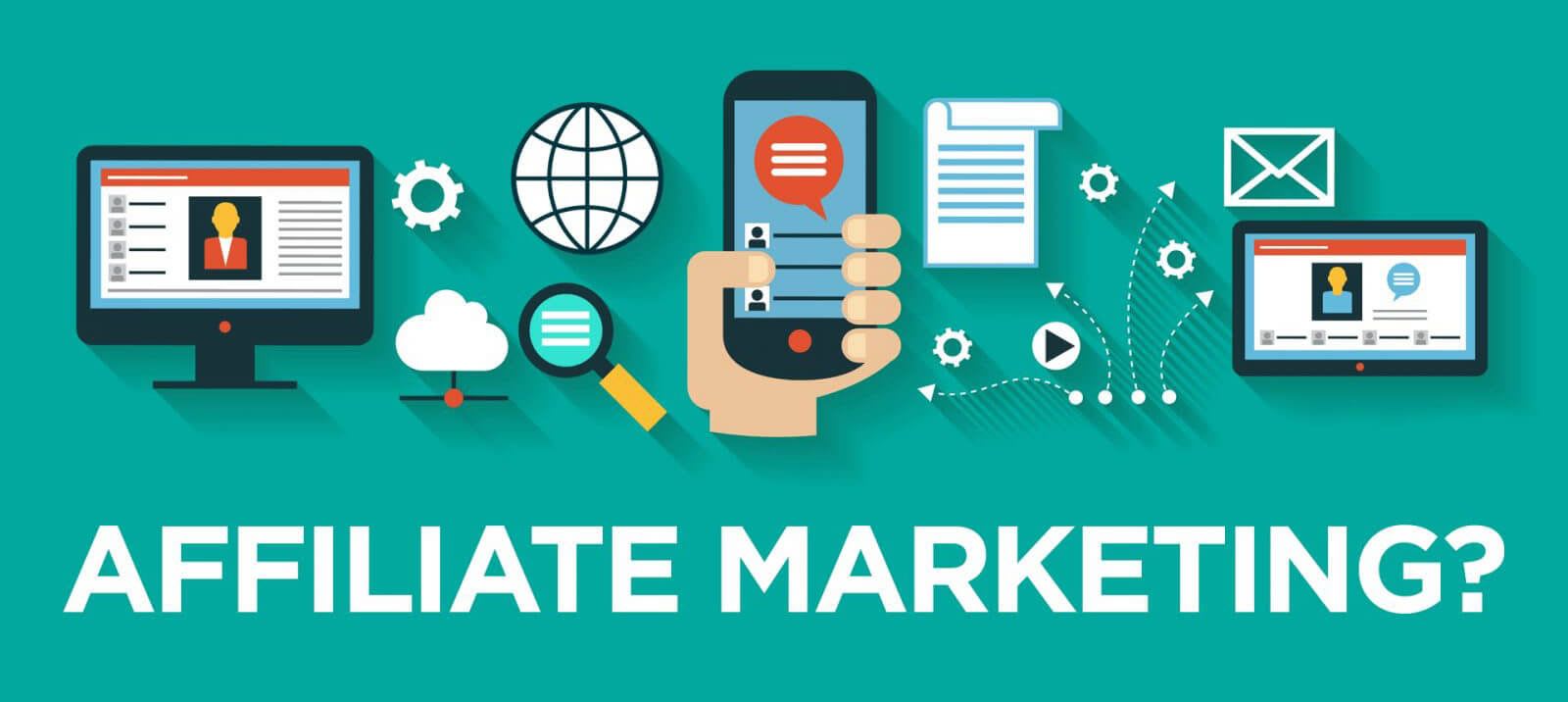 So we started working together on different projects.
The most important one arrived in 2012: we started a project in the affiliate marketing field with blackhat.
For us was a dreaming come true: we were able to use the technologies we have studied for years in this fantastic world.
We started with the tracking method and how it's possible to keep track of a particular lead and its story with just one click.
** We were able to know everything about that lead **: its route from the beginning to the end, which was the particular website where the lead converted better.
As the cherry on the top, we discovered the world of cloacking how to camouflage ads which leads completely to another part.
We reached the biggest affiliate marketing community stackthatmoney and the world of the "imglory" knowledge.
Again, the time factor was crucial: the faster a user was able to reach a destination, the slower the networks were able to identify where it came from.
We were earning money but we were always working for someone else and I hadn't much free time and personal space.
So I decided to take a break and I started studying the marketing world on my own.
I always was updated on the latest news thanks to Imglory.
In the meantime, Andrea introduced me Luca Pappi.
Luca was a copy expert from several years: he started to introduce me to the world of selling through writing and to the market research.
I also knew Andrea Spadoni, founder of bodybuilding- natural and with Luca, we started to put together our expertise.
We founded bb-natural: an automated system to sell book in an automatic way through the bodybuilding natural blog. We used concepts like upsell, bump offers, downsell and 1click optin every day.
The results of our hard work arrived immediately: we earned 6k in a month.



We were on the rise and we decided to create a small network of consultants related to then fitness world: the bbnatural network.
This way I was able to put together my two passions: sport and programming.
In 2016 I accepted a proposal from Giacomo Freddi (founder of internetbusinesscafe): my job was to help his students in developing their projects thanks to my knowledge and expertise acquired in marketing programming.
I started creating and optimizing their advertising campaigns. I always received positive feedback from my students: here you can see me during an intensive event in Rome.
During this time the students of the Internetbusinesscafe coaching were able to have a dedicated team of experts, making questions and implementing solutions to grow their business.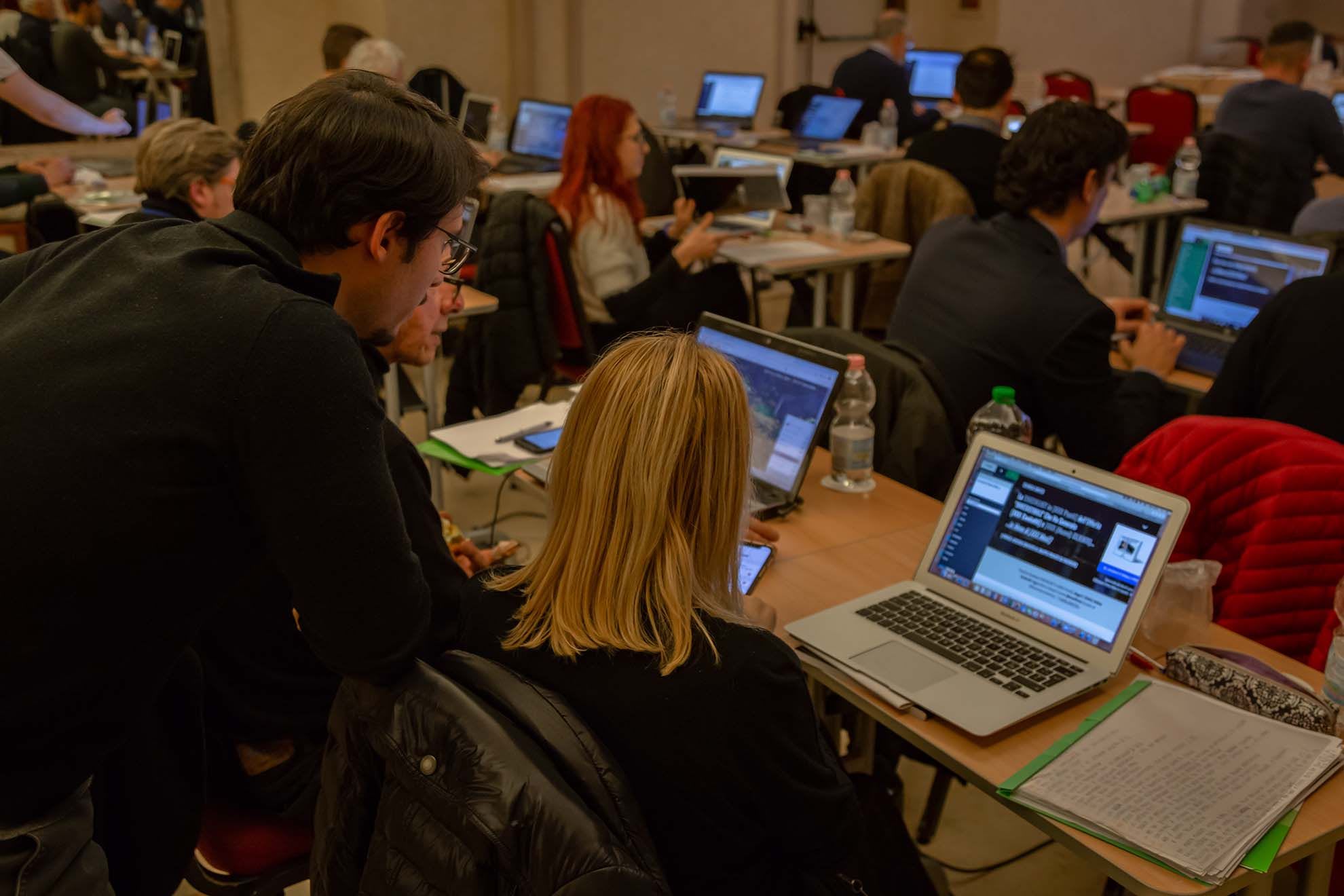 On the other side, for students who were using software like clickfunnel, kartra, kajabi ecc.
We developed an Italian service dedicated to the funnel creation.
Its name was piramid.io: an all in one solution with an easy integration with the latest software technologies / crm.
** What is my secret? **
I exploit every new technology to be always up with the times. Here there is a list of the technologies I always use in my web projects: Lazy load, Image compression, cdn, assets preloading and +40 optimizations.
Below you will find other technologies I use every day


Integromat Partner
In the April 2021 I became an official partner of integromat, which is an alternative choice to zapier but with more programming logics which go beyond the simple "software connector".
If you what we are talking about you will love integromat because it's like zapier but with endless programming and conditional logic possibilities.
Just to give you an example on how integromat can be so well structured, you will find below a screenshot of a conditional logic created in a rush for Filippo Ongaro (metodo Ongaro).
The conditional logic had to connect Ongaro's checkout to a Google sheet which filtered the information for a Crm and it passed the data for the creation of an invoice in Xero (everything was created in an half day).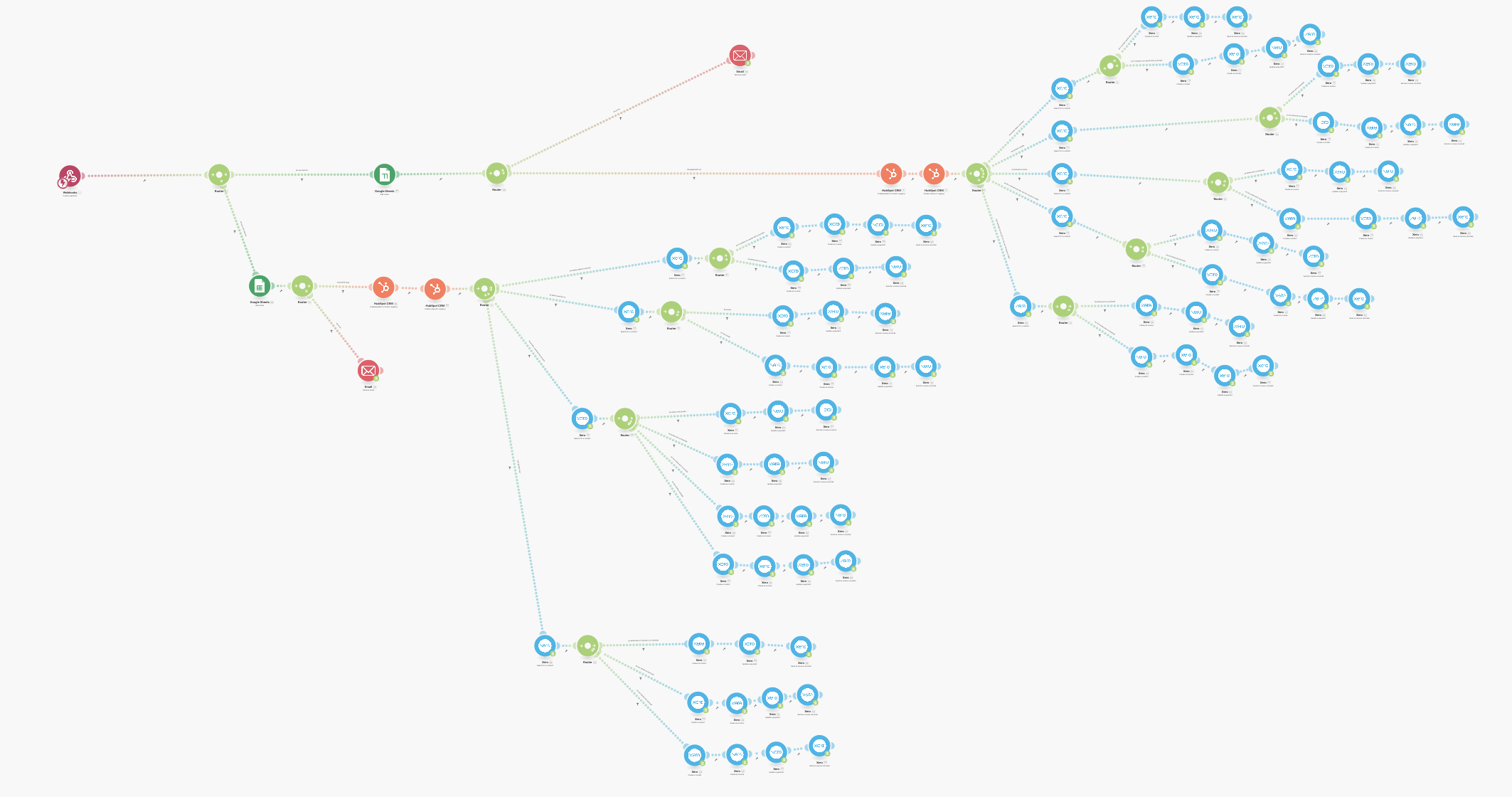 Keap Aka Infusionsoft Partner
In november 2021 I became an official Keap partner (aka Infusionsoft), which is a very famous and effective Crm (I explained it in detail in this article).
So if you are interested in finding all the benefits of opening an account with an Infusionsoft partner you can find it in this guide.
Why?
The answer is very simple: I am not talking about the % of commissions (which are very very low), but as a keap partner I am able to clone the start & go campaigns (I named them this way) directly from the personal account of my customers.
From a final user point of view this is awesome also because you will save a lot of time.
During a year I have created and collected in a sandbox account about 20 marketing campaigns. Let's imagine you would like to use these marketing campaigns but you don't have the time and the knowledge to build them.
As a partner, I can clone a campaign from my sandbox account in few minutes and I can transfer it to another account (which I am partner with).
It's only necessary to change the demo contents and you will be online in an half day.
This is really the craziest thing you can do being part of the world of Keap partners.
Off Topic: My introduction to Art and Music
I also love art and music and not only IT world.
I grew up surrounded by music because my mother was a music professor, specialized in solfeggio and piano.
I spent a lot of time in a special instrumental school trying different instruments and I feel in love with the wind instruments.
So the music always kept me company during the journey of my life and it's still here.
The turning point
I ironically call it "the turning point" but it's really something which changed my life and gave me the opportunity to focus on what I really want to achieve.
In may 2021, after the Covid-19 pandemic situation, due to the enormous amount of stress I received a distress ATM diagnosis.
Basically the distress ATM will give me migraines and tinnituses for my whole day.
In July 2021 I decided to close all the toxic collaborations and I decided to focus only on my business.
I decided only to do what I really love to do: helping people realizing their ideas.
From that day I only cooperate with positive and determined people who loves life and what they do.
The end?
This is me, this is my story.
I don't if I answered to your question but I know something: imagination can't be stopped
P.s.
Credits
I couldn't have arrived here without the help of all the people who spent time and energy working with me, that's why I want to thank them here:
Luca Morelli aka @push_pop
Matteo Russo aka @computerwebmilazzo
Massimiliano Salerno aka @imafatlc
Samuele Chiocca aka @nutellino
Mario Pompilio aka @supermario
Adriano Gall
Case Studies
Below you can find some case studies where I managed the software development according my customers' needs, realizing high tech solutions even before they will become a standard in the maketing field.
I will not speak about how I reached these amazing results because it's not my purpose, in fact I don't want to bore you with fake video interviews or screenshot which can be easily modified or made up.
My objective is to give a message: you don't have to stop and say "this it's impossibile to realize", because with the right steps and a lot of patience, you can realize everything.
Customer: Pronails
Contact Person: Alberto Sarti
Alberto Sarti is consultant of Pronails, a company of research and development in the wellness and in personal services.
During the Covid-19 Pandemic, Pronails had to change its approach of their events.
They had to manage more than 10.000 experts of the sector, who were registered to its funnel.
A 100% in streaming event, changing the traditional approach into a digital one.
In order to do that, we integrated Infusionsoft with Wowza streaming engine in Aws, with amazing results.
Customer: Bodybuilding Natural
Contact Person: Andrea Spadoni
Andrea Spadoni is a Personal trainer and a professional in the natural body building sector, he had the need to sell his books on demand.
When we started, the system of free plus shipping (just to refer to the famous Russell Brunson) haven't been implemented yet, we sold +6000 copies in a month with free plus shipping system.
All of this has been possible thanks to an outstanding organization.
Customer: Metodo di Nardo
Contact Person: Angelo Labrozzi
Angelo Labrozzi is a professional and owner of many pharmacies and he started his business under the influence of Merenda's Method.
His objective was to increase and monitor all the incomes, he aldo needed a system to perform an anonymous hair analysis at home.
At the same time he needed to create the rfm matrix of Infusionsoft Program.
Obvioulsy everything developed as expected.
Customer: Eva Group
Contact Person: Marta Cantatore
Marta Cantatore is the owner of many aestethic centers, she started her marketing business under the influence of Giacomo Freddi's coupon funnel.
She needed to increase the leads quality and the relationships with customers.
We used Eva Group's telephone exchange to create a managing system of leads quality through Infusionsoft (thanks to the implantation of the opportunity stage).
Using the quality polls of the users, we created a managing system linked to the telephone exchange, so we were able to control the operators' efficiency (with an integrated Infusionsoft VOIP system)
The increasing of her incomes (public data), reflects the efficiency of the strategy and of the implementations.
Customer: Vinni pizza box
Contact Person: Mario Menzio
Mario Menzio is a businessman, marketing expert in the food service field, creator of the software Shark Tank Italy and founder of the famous brand Vinni Pizza Box (a high tech pizza box for take away).
He needed of managing the referrals and the pizza restaurants.
You can see the results achieved and the referral's efficiency in their web site Ciropizzabox (the name of the brand has changed after a legal matter with the inventor of the product, you can find everything on Youtube)
Customer: Farmamico
Contact Person: Damiano Marinelli
Damiano Marinelli is a famous mentor of the pharmaceutical sector, he needed to manage his event on 2020 and 2021.
Due to the pandemic situation, the event became online and he needed to create a platform entirely linked with Infusionsoft, where every user could access to the bought courses or to the event, through drip content or external purchases.
From here the idea of Memsion was born, a platform isolated from the common resources which you can find in internet.
Memsion allows a 100% integrated management with Keap.