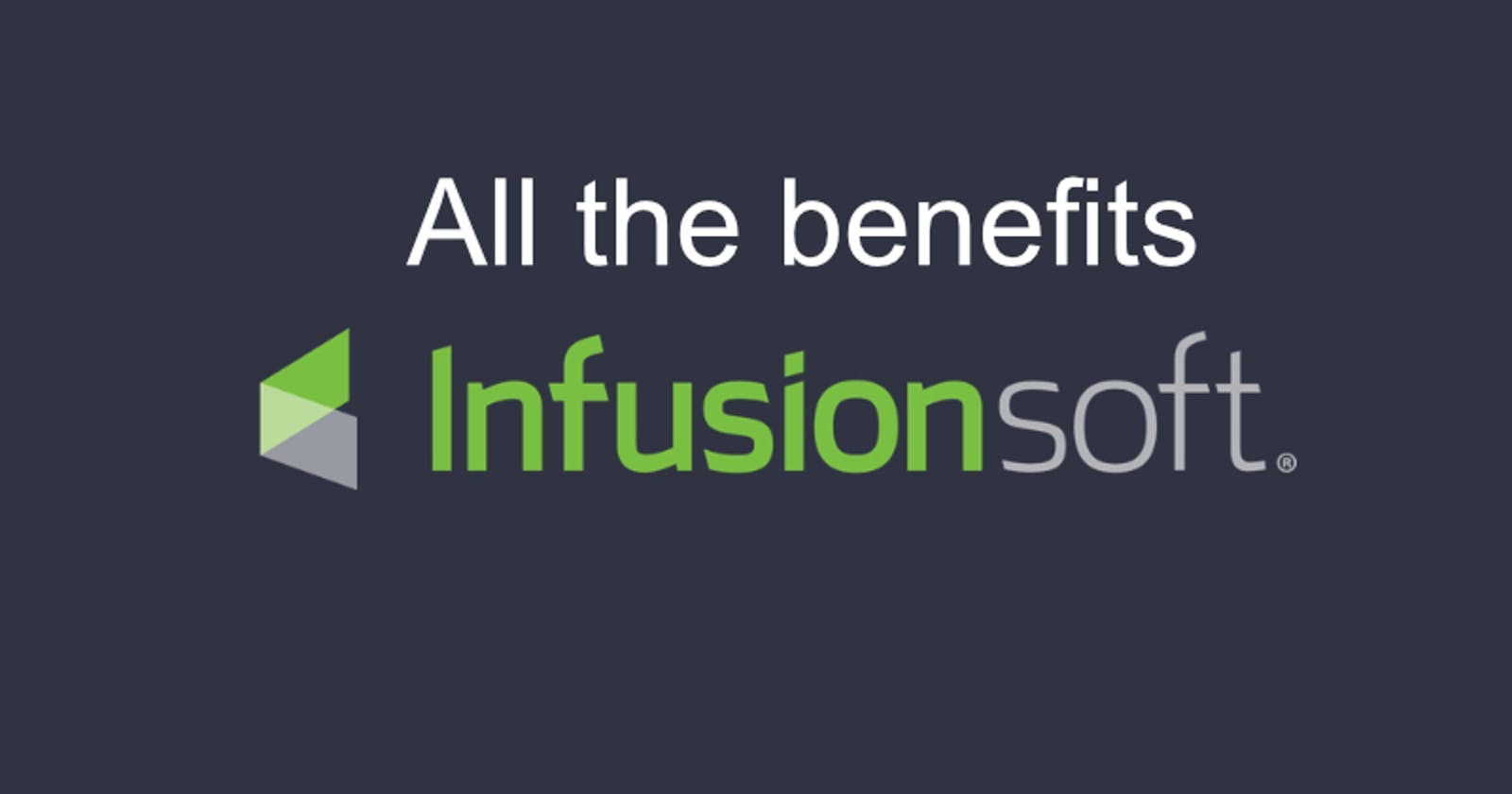 All the benefits of opening a Keap - Infusionsoft Account
That's why you should open a keap/Infusionsoft with an authorized partner
Do I need to open an Infusionsoft/ keap max account or not?
This is one of the most common questions asked from my customers, from everyone who seek help with their marketing, their software or their automations.
Do you need only to open an Infusionsoft/ keap max account? Click here and in a very few time I will help you to choose and open the best plan according to your needs.
#What is infusionsoft / keap max?
Infusionsoft is a software which helps you to automate all the company and the marketing processes.
The infusionsoft objective is to simplify and automate a recurring task.
I always say to my customers that **the software doesn't make the difference because **it's only a tool, what makes the difference is WHO AND HOW the software is being used.
That's why Infusionsoft want to be suitable for all. In order to do this, Infusionsoft has set an affordable price for small and medium companies, the entry prices (time ago there was an entry level of 1000$) are not required anymore.
The only thing you will need is a monthly subscription which price is based on how many contacts, users and functions you will need on the platform.
How infusionsoft / keap / work
Infusionsoft is a crm where you will find all the marketing related functionalities ( tools for salespersons, landing pages for optin/ sales funnel, shopping chart, ecommerce for checkout management, customized reports for KPIs management).
If need a feature and you don't find it, you can always create it thanks to the strong APIs which are free and available to everyone who has a monthly subscription.
How to open an infusionsoft / keap account
First of all you can purchase Infusionsoft directly from the official website or you can buy it through a partner.
If you choose to purchase Infusionsoft** by yourself ** you will not have a partner in your account. This means that you will not have any help to customize your software, additionally the price will be the official one without special discounts or monthly promotions.
If you choose to purchase Infusionsoft through a partner is the best choice for several reasons:
Language: If you buy Infusionsoft by yourself you will be assigned to a random partner, who in will speak English in the 90% of the cases.

Price: A partner is able to offer you a special price according to the monthly offerings available when the account is opened. These are just two of the many benefits you will have by opening an Infusionsoft account through a partner.
Another great benefit is the help provided by the partner in building your campaigns when a new account is opened and also later on.
Thanks to my marketing and programming experience, when you open a new account you could have some campaigns built and ready to go for lead generation and for scheduling future events.
An example is the classic landing page with optin, lead nurturing, sales letters and a post selling thank you page.
Attention: this is only a campaign example for a brand new user of the platform which allows him to save several hours in setting it by himself from scratch.
The benefits of opening an Infusionsoft account with a partner are not over: a partner can explain how to exploit the Infusionsoft's potential at 100%.
Why infusionsoft and not activecampaign, hubspot or else?
I have mentioned just two of the main competitors of Infusionsoft in my State but there are a lot more (and more and more software you can find everyday in the web).
What makes Infusionsoft different?
The other platforms have a technical support based on chat or tickets, so you wait hours or days to have an answer.
This scenario is valid if the issue is simple, in other cases you can wait for weeks to solve a complicated issue. I am telling you this because I have proved this myself.
Another similar case happened to me with Hubspot.
While I was working for a big customer, I found a little bug in the email's pixel and it took four days to have the problem solved by the support.
All this it's not happening with Infusionsoft.
Your technical assistance is the Infusionsoft partner. If there is complicated issue, the partner has a direct line (a dedicated phone number) with a supervisor.
Conclusion
If you are still not convinced just contact me and I will show you what you can really achieve with a CRM which works for you.
P.S. Here there is another benefit: if you are looking for a platform to manage your customers' contents and you don't want to spend a lot of money for a user friendly interface, you can use my opensource platform "Memsion" (you can find it here)
**disclaimer: all the references related to Hubspot and Active campaign are my personal experiences supported by screenshots and technical proofs to testify more than 72 hours of work to solve the issue and not helpful feedbacks from the technical support